Pole Structures New Zealand is our specialist drilling and retaining company based in the North Shore of Auckland.
Bruce Rae manages the Pole Structures division, as the previous owner of Pole Structures Limited for 34 years. Pole structures specialise in the construction of retaining solutions and service the North Shore and Auckland market from their base on the North Shore.
Retaining Walls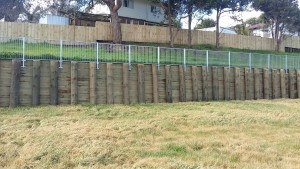 Pole Structures have significant construction experience working on retaining projects constructed out of a combination of timber, steel, concrete, gabion baskets or proprietary mass blocks such as Keystone or Allan Block. The type of wall will depend on a combination of the ground conditions and the load retained by the wall along with the desired aesthetic outcome. Pole structures have developed strong relationships with commercial clients working on large land developments as well as servicing the domestic market.
Palisade Walls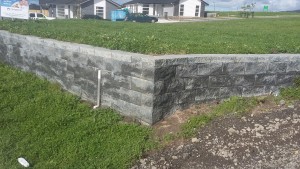 Palisade walls are similar to retaining walls except it is the in ground piles which is creating the retaining for the area and thus there is no significant cantilever out of the ground. Palisade walls commonly have a reinforced concrete capping beam along the head of the piles to ensure they act together as a system. Palisade walls are typically either timber pole walls or reinforced concrete walls, both of which Pole Structures have extensive construction experience in.
Bruce and the team at Pole Structures are able to call upon other members of the Bowling Infrastructure Group to increase their capability with regards to the scope and scale of service to their clients whilst still operating on a low overhead and efficient manner.