NPM Construction is a Northland based building construction company specialising in commercial, industrial and residential construction, plant and building maintenance, painting and asbestos removal in accordance with the Worksafe Guidelines.
NPM Construction has a long standing history in the Northland community and is one of the longest standing accredited insurance repairers in the North. With teams on standby for emergency work, NPM Construction are your go to Construction Company, no matter how big or small the project.
Commercial and Industrial construction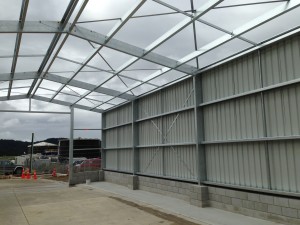 NPM Construction are experienced in all aspects of commercial and industrial construction with projects recently completed in Fonterra, Northport and BNZ. NPM Construction can cover all of your commercial and industrial construction needs with experience in a variety of controlled areas such as construction in food grade hygiene plants, meat processing plants and operational banks. The disturbance to business can be huge but NPM Construction can help you find a way to minimise the disturbance to your business operations while they carry out your upgrades.
Registered Master Painters And Approved Altex Coating Applicators
Approved Contractors For

Whangarei District Council
Housing New Zealand
IAG Insurance
Vero Insurance
Fonterra
Residential construction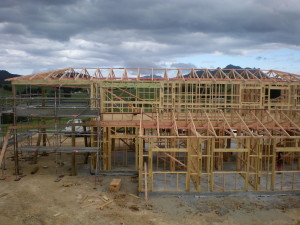 NPM Constructions team of highly skilled carpenters, painters and decorators ensures a quality finish on every job including residential construction of new builds and alterations or renovations to existing homes. We can tackle any job from initial planning and consents, through to construction and decorating. Our team of skilled project managers can ensure your job will run smoothly, and on time and budget. Make your first call for your residential construction needs to NPM Construction.
Ministry of Education – School Upgrade Projects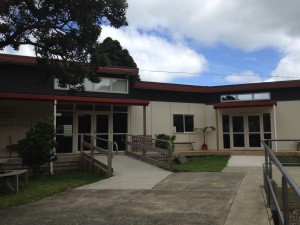 NPM Construction has successfully completed over 10 large school upgrades including Dargaville High School, Bream Bay College, Ruakaka School, Totara Grove School, Opua Primary School, Onerahi Primary School, Matauri Bay School and Whangarei Heads School. NPM Construction understands the health and safety risks of working in schools with young children on site around machinery and building works. Our experience working on these large projects means our team of highly skilled staff can safely, efficiently and effectively carry out these projects with minimal disruptions to school operations. Where projects have required Asbestos removal or high risk NPM have been able to undertake this on weekends or in school holidays to ensure the risk to the public is minimised.
Asbestos Removal
NPM Construction recognized the need in Northland for quality, qualified Asbestos removal specialists and the importance of compliance with strict Worksafe guidelines and regulations around the removal and disposal of Asbestos and Asbestos contaminated products.
We are proud to have qualified staff in Northland who are able to assist you with your Asbestos Removal. NPM Construction have the resources to complete your project whilst complying with all government regulations and requirements no matter the size or scope. From large commercial and industrial projects, to flood and fire damaged houses, NPM Construction has your needs covered.
If you are unsure whether youre property contains asbestos, we are able to take samples for you and have them tested for confirmation. We are also permitted to move the dangerous goods and have appropriate disposal methods to ensure compliant practices are carried out in all respects of the hazardous asbestos products.
Make sure you call NPM Construction today to discuss your asbestos removal needs. The consequences to your health and potential fines associated with non-compliance are significant. Don't risk your health, or the health of your employees or family. Our specially trained staff will carry out your project efficiently and effectively, leaving you with a healthy, hazard free home or work environment.
Industrial maintenance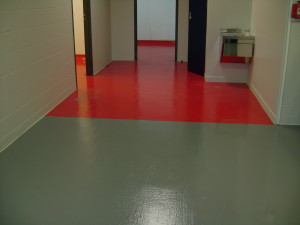 NPM Construction has years of experience working in industrial shutdowns. Our staff are experienced in working to very strict guidelines if necessary with staff working in hygiene controlled areas and food grade hygiene plants. NPM Construction carries out a variety of planned preventative maintenance and also reactive maintenance should anything go wrong.
Not only can we help with the construction aspects we also have tradesmen qualified in specialist painting systems mean we are you one stop construction business who can carry out a variety of the required upgrades ensuring quality and efficiency on every job. NPM Construction understands that a shutdown is a loss of production for a plant and aims to complete work in the most time and cost efficient manner.
Residential, Commercial and Industrial painting
As registered Master Painters, NPM Construction have a team of trade qualified, experienced painters to tackle any painting project in a commercial, industrial or residential environment.
NPM have undertaken commercial painting projects in a number of commercial applications including commercial fit-outs, commercial maintenance and refurbishments. We are specialists in interior and exterior application as well as specialist coatings such as epoxys and resins.
Our industrial painting experience spans into a variety of plants including meat, dairy and timber. The strict hygiene requirements of some plants mean our staff are highly skilled in contamination control and ensure the protection of your business operations.
The team have years of experience in residential painting where they complete insurance repairs, renovations to existing houses and buildings, and full interior and exterior painting on existing houses and new builds.
Residential and Commercial Insurance Repairs
NPM Construction is one of only two accredited insurance repairers in Northland. NPM Construction has been undertaking insurance repairs for nearly 20 years in Northland. This long standing service in the Northland community means our staff are highly experienced in all aspects of repairs and insurance claims and can help you right from the outset of your claim. We have an emergency response team who can secure or 'make safe' a property to prevent further damage in the likes of a storm or weather event, until it is safe enough to carry out the investigation and repair works.