NPM Construction was selected as the head contractor of a 3 storey, 8 apartment complex in Whangarei. The high spec, architecturally designed building commenced construction in October 2017 and was completed in just 12 months.
Constructed of 2 floors of concrete block and the top floor of timber framing cladded with colour-steel cladding, these apartments are built to stand the test of time. Finished to a very high standard, the apartment complex comprises 8 top end kitchens, 16 fully tiled bathrooms, 12 outdoor living/entertaining areas, 16 carparks and 20 bedrooms.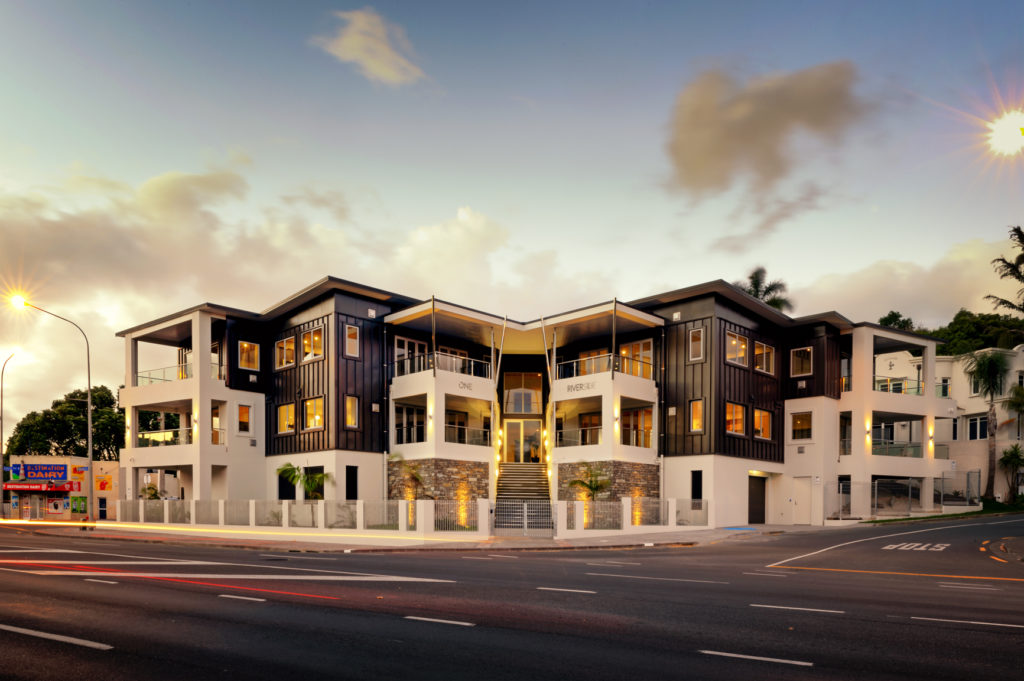 NPM Construction was involved from the very early planning stages & offered advice around cost, durability, buildability, logistic and methods to save time. This saw a few changes made to the original concept but the client saw great value in these and they allowed the construction to flow more seamlessly on what was a tight urban site which was bordered by roads on three of the boundaries. Some of these changes were around the programming of works to allow multiple trades to work simultaneously, and the types of material used to ensure a low maintenance but beautifully finished building.
NPM Construction managed everything from the traffic management & liaison with the Whangarei District Council, to the Sub-Contractors and Interior Designers. This meant a very cohesive team was formed which contributed to the project coming in under budget and within the scheduled time frame. Being locals, NPM Construction had a great understanding of the area and many longstanding relationships with suppliers and sub-contractors which made it easy to achieve the desired finish on time.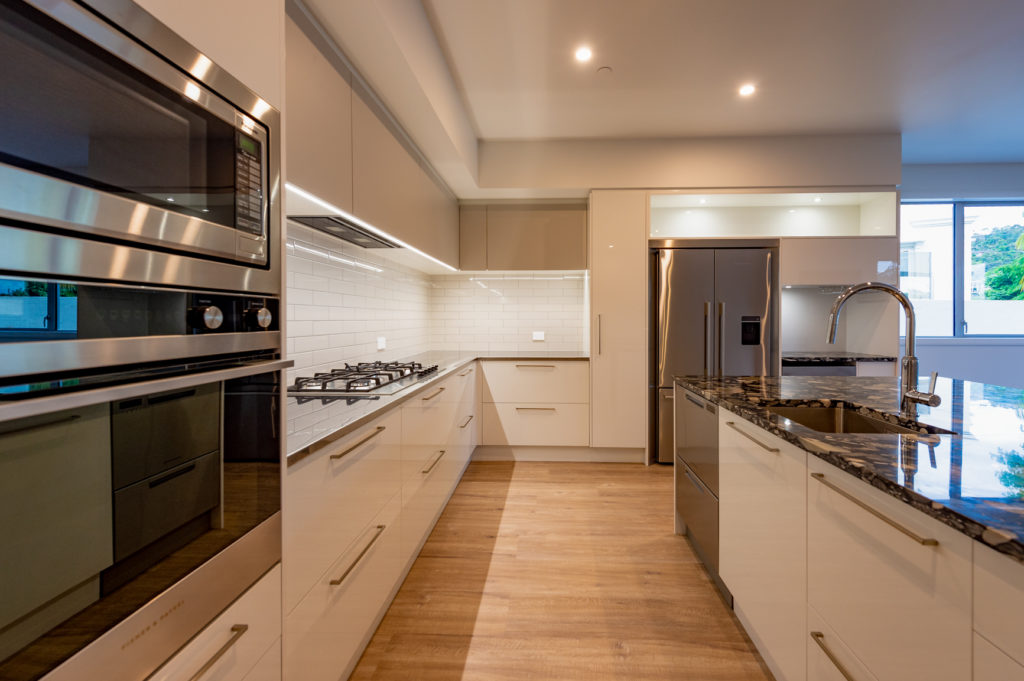 The major challenges of the project were safely completing the works at height (from scaffold) and that it borders three different roads on three sides of the building. This meant traffic management and coordination for site access and delivery of materials were essential.
The client was very happy with the end product & had the following to say:
"We couldn't have wished for the project to go any smoother. The finished product is of an extremely high quality & we cannot fault the workmanship. The construction & management staff were very obliging, friendly & thorough throughout the build. We would highly recommend NPM Construction, and will happily use them again for any future projects." – Erin Wright – Marketing & Sales – One Riverside Ltd.