Bruce Rae – Construction Manager
Bruce has managed Pole Structures for the last 34 years and has built a strong reputation for quality workmanship. Pole Structures became part of Steve Bowling Contracting Limited in 2015.  Bruce is a practical hands-on manager who spends a lot of his time out making sure the jobs happen safely, efficiently and to a quality standard.  This means he has a good understanding of projects and can apply this to effective planning and allocation of resources.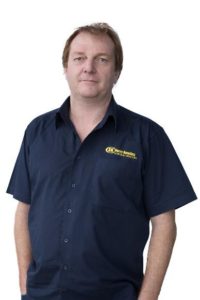 Robert Hunter – Construction Civil Engineer
Robert is a NZCE qualified Civil Engineer with a wide range of experience in the civil industry covering roading, subdivisions, drainage, structures and retaining walls.  Rob has significant experience working for both design consultancies and contractors. Rob is responsible for tendering, quoting and coordinating works for both Steve Bowling Contracting and Pole Structures.
Peggy McLeod – Junior Engineer
Peggy joined our team in 2018 as a part time Cadet Engineer and became a Junior Engineer when she qualified in the NZDE – Civil Engineering in 2019.  Peggy assists the team with tendering, estimating, compliance (health and safety, environmental and quality), planning and project management. Peggy enjoys the challenge of working in the construction industry and particularly enjoys structures projects.  Peggy has strong technical and administration skill and is developing her knowledge of construction methodologies and constructability to improve her skillset as an engineer. Peggy is excited about forming a career in the industry.